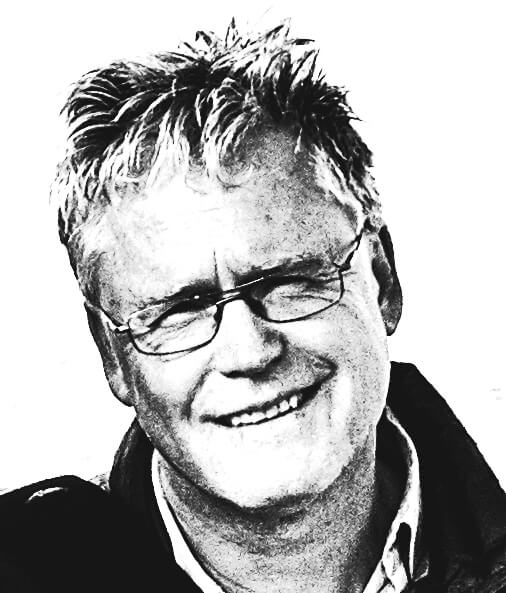 FERDINAND A KOVACIC  MA MBA

EDUCATION | ACCREDITION.   MA Economics | University of Graz.   MBA Finance | New York University | STERN School of Business | Fulbright Scholar.   Accredited Export Consultant | Austrian Economic Chamber

ACADEMIA.  Assistant Professor | Institute of Economics | University of Graz. Economics | Economic Policy.   History of Economic Theory | JM Keynes

PHARMA | ANIMAL HEALTH.     Pharmaceuticals | Agriculture | Eli Lilly and Elanco | Research and Manufacturing.   Multi-National Corporation | Emerging and Developing Markets | Central and Eastern Europe | North Africa | Near and Middle East.    Finance | Operations | Leadership | Multiple Functional Roles | Project Management | Business Development | Post-Merger Integrations
YOUTH WORK.    Association of Boy Scouts and Girl Guides Austria | Scout Leader | Skills for Life Programme. Mentoring | Erzdioezese Wien | Hands-On | Young jobseekers

EUROPE-AFRICA.  Project Grain Xplore Tanzania | Integrated Supply Chain | Aggregation + Milling + Fortification | Co-Founder. Worktank Europe-Africa | Association Board Member
PERSONAL.    Photography. Music | Design | Arts.    Philosophy | Social Sciences | Environs.    Outdoors

»A human being should be able to change a diaper, plan an invasion, butcher a hog, conn a ship, design a building, write a sonnet, balance accounts, build a wall, set a bone, comfort the dying, take orders, give orders, cooperate, act alone, solve equations, analyze a new problem, pitch manure, program a computer, cook a tasty meal, fight efficiently, die gallantly. Specialization is for insects.«  Robert A Heinlein
Kovalentics e.U. | Business Development and Management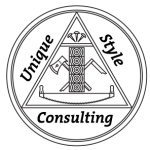 Kovalentics ® is an independent service boutique for international as well as domestic business development and management, offering a unique mix of business research, strategic project and initiative management, and organisational development.  Focus in International: Frontier and Emerging Markets | East Africa. Speciality: Shared Value Projects, Public Private Producer Partnerships (4P).
I help to deliver lasting results from strategic business projects and initiatives, while developing people and organisational capabilities for the long term. Design, or planning, takes a deliberately holistic approach. Delivery, or execution, is very pragmatic. And capability development is grounded in modular frameworks and strategic learning pathways. I deliberately combine project work with proactive capability building and pay particular attention to the challenges of boundary spanning: the orchestration of resources across silos and the design and management of ecosystems.
Design, Delivery & Development: an Integrative Approach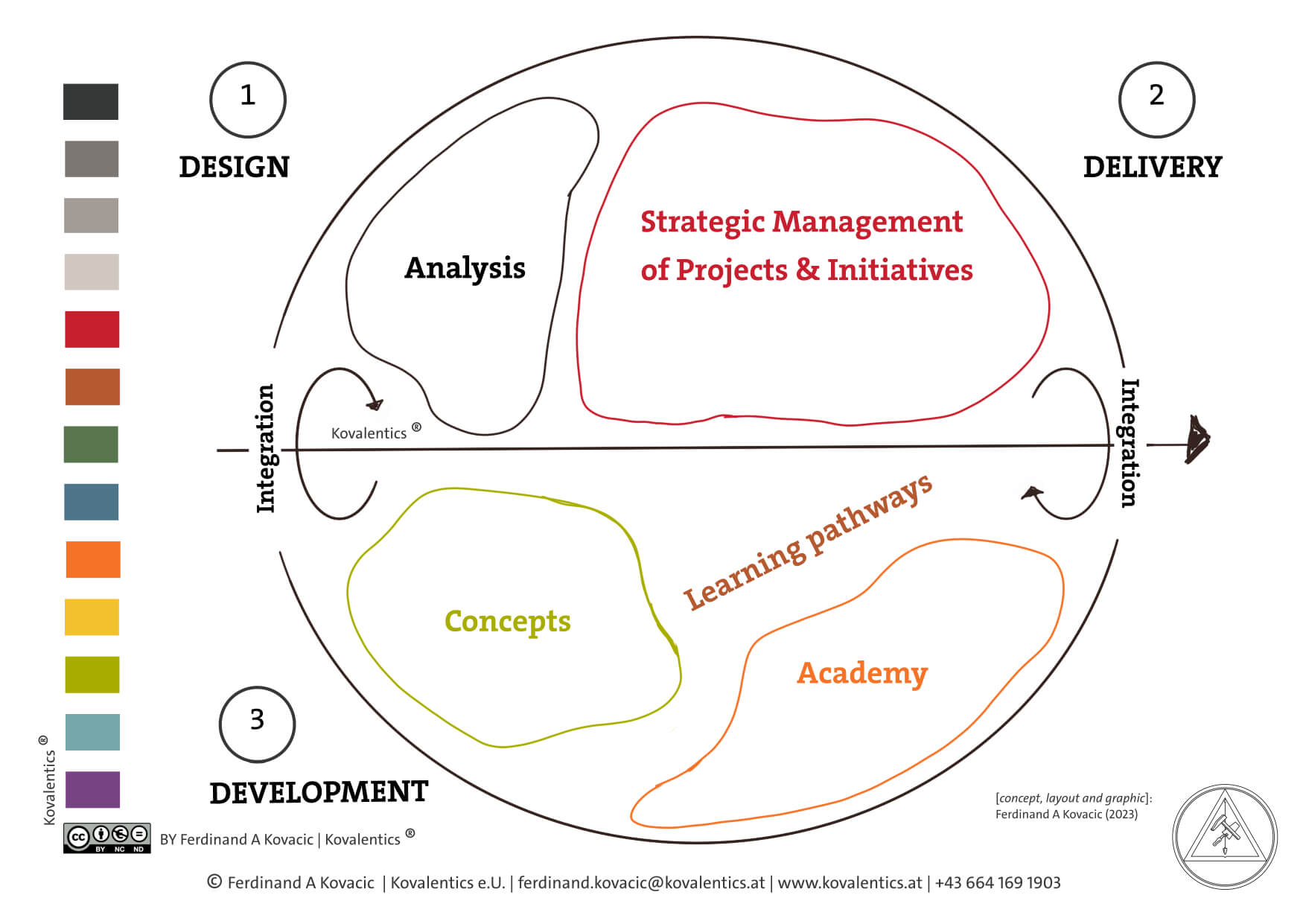 Co-Development | Co-evolution: a Partnering Approach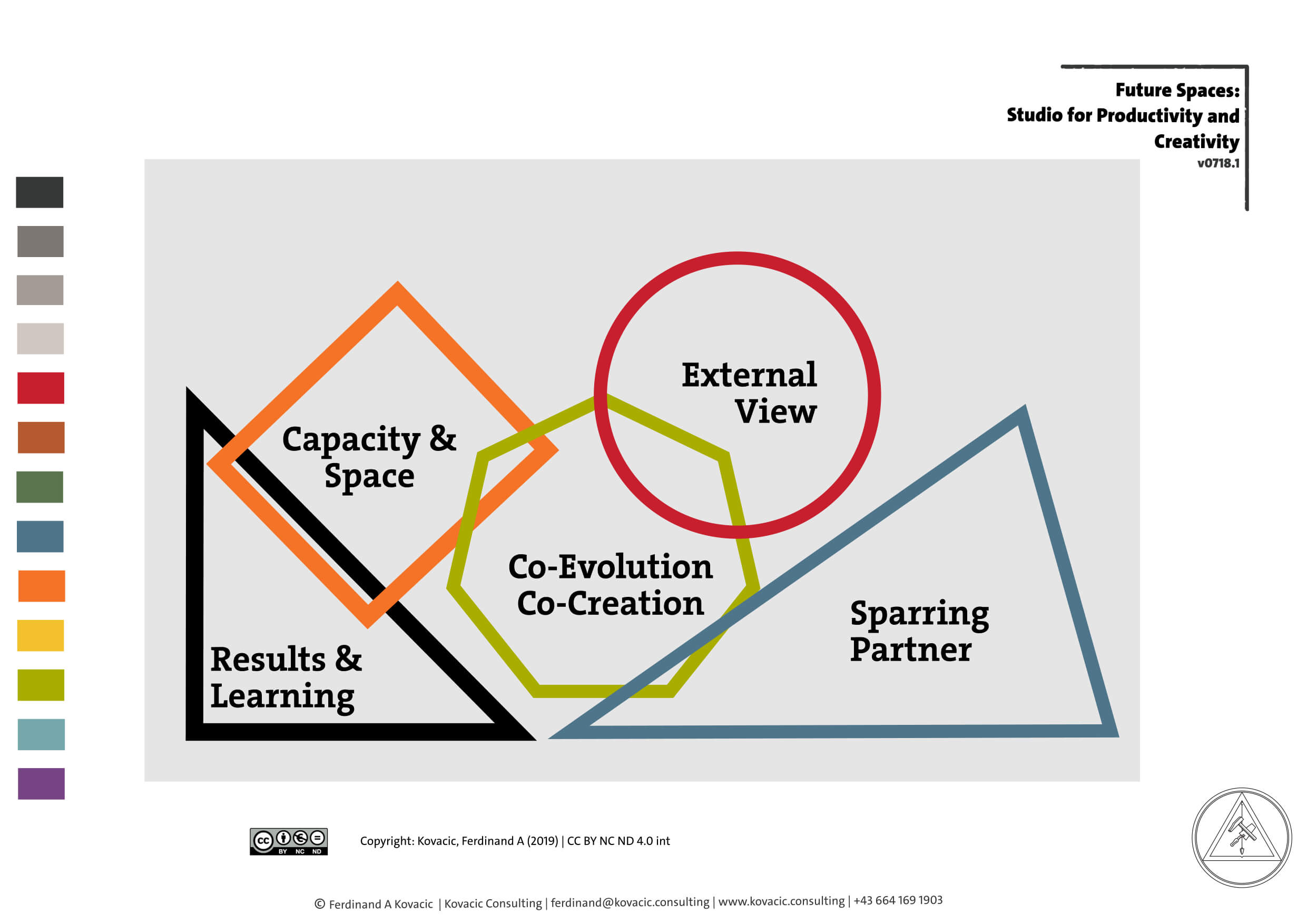 My services blend the full 360° cycle of business research, strategy and exploration, business and operating model design, project management, corporate finance and organisational development. My own distinctive and comprehensive business and management system provides guidance for the tasks at hand: please see the sample concepts and frameworks on my website. And browse through the illustrative modular skills portfolio and associated 7-D development process in the Academy section.
What you get: rapid value through flexibility and modularity.
My client engagements are equally responsive and tailored to their needs, ranging from classic consultancy to tailor-made workshops, longer-term initiative support and interim management. For strategic projects, a co-founding approach is also welcome.
The overall approach is based on three short reflections (1-3) and one key principle (4):
Professional Background and Experiences
Economics | Teaching | Research
Emerging | Developing Markets

Integrated Supply Chain Management

Acquisition | Post-Merger Integration

Strategizing | Strategy Implementation

Legal Entities | Establishment | Dissolutions

Ethics & Compliance | Internal Controls

Operations | Operational Excellence

Business Planning | Reporting

Commercial Services | Export Business

Lean Project | Program Management

»Effective executive leadership comprises three equal components: producing desired results, ensuring long-term sustainability, and enhancing the well-being of the workforce.«  Pete Hammett
I publish my concepts, frameworks, integrated business and organisational management system and all other communications under the registered trademark Kovalentics ®. The name was inspired by the concept of the 'covalent bond': a chemical, molecular bond between atoms whose stability is achieved by both atoms sharing pairs of electrons. And 'covalent' means 'kovalent' in German.
By analogy, this chemical phenomenon fits well with the principle of MUTUALITY: given our many economic, societal and environmental polarities, only through meaningful reciprocity–balanced sharing–can we achieve a minimum degree of unity.
Everything is a remix. I copy, vary, and combine carefully curated inputs from various quality sources to develop my concepts, frameworks and programmes. These are carefully researched and then curated. I do often present them in the form of a visual overview―a process I call 'cartography'. And in doing so, I stand, as we all do, on the shoulders of others and build on their work.
Homage. I do study my sources very carefully. Much of the inspiration comes in the form of collectivised knowledge, where identification of the originator(s) is no longer possible without undue effort. However, wherever the sources are known, and the originator(s) can be identified with reasonable effort, homage is paid to them and their contributions.
References. Credit is given to others by including references to important sources, contributions, authors, articles, books, websites and other materials with each drawing, graphic, or written contribution. I will not, to the best of my knowledge, use any external work that says 'all rights reserved'. Where I do use an external work that allows use with 'some rights reserved', that right will of course apply unchanged. References may not be removed.
Kovalentics ® is a registered trademark. This trademark must be displayed whenever my work is quoted or used in any way. You may not remove it from the material I share.
Creative Commons. The content of this site is made available under a Creative Commons [CC] licence with Porting 4.0 (intl) and 3.0 (AT, DE, CH). Materials may be copied, distributed, or translated under the terms of Attribution [BY], NonCommercial [NC] and NoDerivatives [ND].
Attribution [BY]. Information quoted from this website must be attributed as Ferdinand A Kovacic | Kovalentics ® | www.kovalentics.at.
NonCommercial [NC]. By default, none of the materials or concepts from this website may be used for commercial purposes without my explicit consent. Education: The content of this site may be used freely for personal development or educational purposes, such as presentations or workshops, where there is no charge. However, educational institutions that charge for coursework in any form must request permission to use it. Publishing: Permission to use any of the graphics contained herein in any form of publication, such as an article, book, or conference presentation, on any medium must be obtained prior to use. Commercial entities: Commercial companies in general, and individual consultants or consultancy firms wishing to use materials must also contact me. Fees depend on the intended scope of use and are generally reasonable. Non-profit organisations: The blanket copying, adoption and organisation-wide roll-out of the business and management system presented here (see especially the Academy section) is considered commercial use. Permission may be granted, but only on application and after consultation.
ShareAlike [SA]. Most contributions allow you to adapt the work for your own purposes. However, for redistribution (copy, publish, display, communicate), you must attribute my original work and use the same CC licence. See the licence attached to the individual contribution.
NoDerivatives [ND]. The integrity of some of the images, drawings or maps must be preserved. See the licence attached to the individual contribution.
Copy, vary, combine…

I have borrowed the phrase "everything is a remix" (in the Credits tab) from Kirby Ferguson's clever and entertaining website Everthing is a Remix https://www.everythingisaremix.info/. And on the subject of honest copying, see the helpful little book Steal link an Artist (DE: Alles nur geklaut) by Austin Kleon https://austinkleon.com.
»Sorgt doch, dass ihr, die Welt verlassend, nicht nur gut wart, sondern verlasst eine gute Welt.« »When you leave this word, make sure you have not only acted for good, but leave behind a good world.«  Bertolt Brecht